SEO Keyword research for blogging and blog topic ideas
When you hear the letters "SEO" you're probably thinking to yourself, that's important, but I don't know what it is. It's true, it is important and organic traffic is crucial to gaining new visitors and being found on the web.
So what is SEO? I won't bore you with all the nitty gritty details, because it does get pretty boring. I'm going to cut right to the chase here and give you some quick tips on how to do keyword research for your blog posts.
1. First you'll have to create a Gmail account to use the Google Keyword Tool. The keyword tool was made for researching search terms for planning text ad campaigns, but it is very helpful for researching keywords for blog article titles.
2. To access the keyword tool you'll have to set up payment information and create a campaign. You don't have to actually run the campaign, but you have to go through the process of setting it up.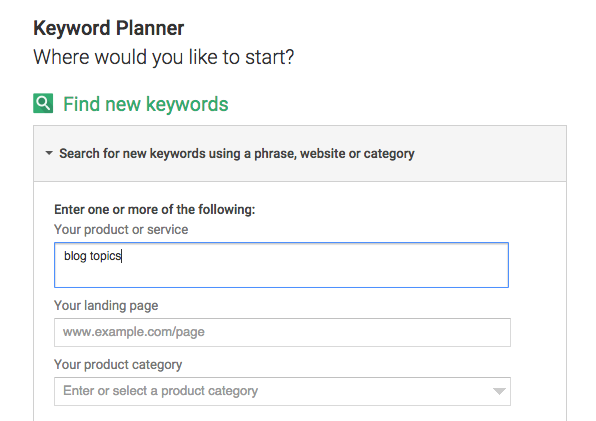 3. Once you get it all set up, you'll want to start plugging in some words/topic ideas.
After you enter a search term or topic, you'll be redirected to a results page that looks like this: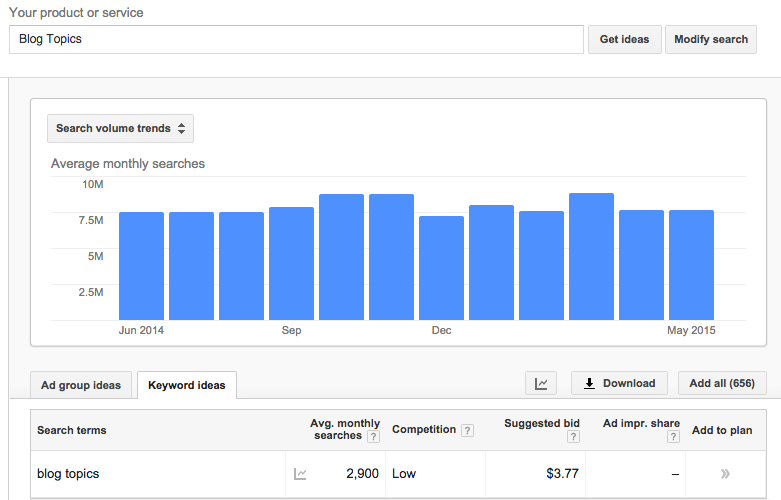 Since this is a broad term, I recommend narrowing it down a bit. A great way to do this is to navigate to the "Ad group ideas" tab to the left of the keyword ideas tab. There you'll find an array of grouped keywords that will help narrow down your blog topic idea.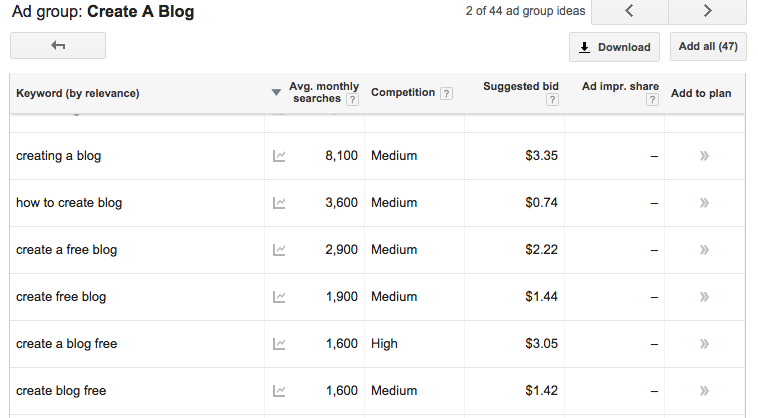 As you can see there is some opportunity for writing a blog post about "how to create a blog". You can then work on creating a blog topic from there.
A couple topic ideas from this keyword search term could be the following:
How to Create a Blog in Three Easy Steps
Tips for How to Create a Blog
Three Tips for Creating a Blog
If you don't like the results you see, type in some new keyword phrases. You'll be surprised at all the different search phrases you'll see. You're sure to find something or be inspired by a result that pops up.